The Company
The Team
Management Team
John A. Sargent, Ph.D
President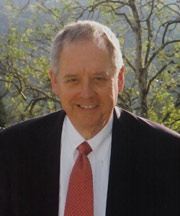 Dr. Sargent has been in the dialysis field for over 40 years. In the late 1960s he worked with the team at Dow Chemical Company that developed the first hollow fiber dialyzer, and was the principal investigator on various NIH renal research contracts during that period. In the early 1970s, he collaborated with Dr. Frank Gotch to develop mathematical models to guide dialysis with special applications to heparin, acid base, bicarbonate, acetate, anemia, and urea. This latter model forms the basis of urea kinetic modeling, which is now widely used to clinically monitor and guide dialysis therapy.
He was co-principal investigator of the National Cooperative Dialysis Study (NCDS) in the late 1970s, which was the first national collaborative study to investigate and quantify the adequacy of dialysis therapy. Analyses of this study with Dr. Gotch led to the introduction of KT/V as the key parameter allowing dialysis clinicians to prescribe and monitor treatment adequacy in this field.
In 1976, Dr. Sargent founded Quantitative Medical Systems, QMS to help the dialysis field implement urea kinetics and other information systems to meet the clinical and business requirements of the field and to supply support in their use. As president of QMS, Dr. Sargent has been instrumental in helping dialysis providers understand their information and directing QMS to develop applications to address these needs. He has been in the forefront of the effort to analyze and use information, both clinical and business, to address the financial and operational needs of a dialysis provider.
Dr. Sargent received his Bachelors and Masters degrees in Chemical Engineering from Cornell University; he received his Ph.D. in Mechanical Engineering from the University of California, Berkeley.
Michael Davis
COO
As Chief Operations Officer, Michael Davis sets the information technology direction for the company and is responsible for its daily operational activities. Mr. Davis focuses on managing Quantitative Medical Systems resources to maximize benefits to clients. He has over 18 years of operations management and 12 years of experience in information technology. Internally, this translates to efficiency and effectiveness of all operations to effectively allocate resources for maximum benefit for our clients. Externally, it means delivering the highest possible quality to our clients and providing the insight to the markets to benefit our overall client base.
Before joining the QMS team, he managed both software development teams and Support Services for over 500 users at Artesysn Technologies, a warranty repair manufacturer for Hewlett-Packard and Apple computers. Prior to that, he held IT management positions for a software development company in the hospitality field.
Mr. Davis holds Bachelor degrees from University of N. Colorado/Metropolitan State College, and a Masters degree, as well as numerous technical certifications from major hardware, database, telecommunications and software vendors. His experience is diverse, including application implementation, network design/implementation, hardware and hardware procurement, telecommunication, software, software authoring, and video compression.
Board of Directors
QMS draws wisdom from its Board of Directors. The outside directors represent a combined 200 years of experience in finance, research and development, management, and technical applications from a wide variety of industries and Fortune 500 companies. The Board is involved in strategic planning, evaluating projects, assuring financial stability, and guiding QMS management towards continued growth and expanded possibilities.
Engineering
The QMS engineering staff is comprised of cohesive and experienced teams of developers and quality assurance personnel. These teams provide comprehensive expertise in all the required specialties, including Oracle and network communications. The wide range of expertise enables QMS solutions to be implemented for customers of all sizes, from individual dialysis clinics to large chains of over 1,000 clinics.
The engineering team also consists of a committed and seasoned technical staff with hands-on leadership for developing and maintaining state-of-the-art business systems, using the latest development tools.
Customer Support
The Customer Support staff at QMS represents a wealth of experience in the healthcare industry and is here to offer assistance to our clients. Areas of individual expertise of the staff include medical billing, accounts receivable, collections, finance and asset management, programming and software testing, training, and project management.